Homeownership
Qualifications for Habitat Homeownership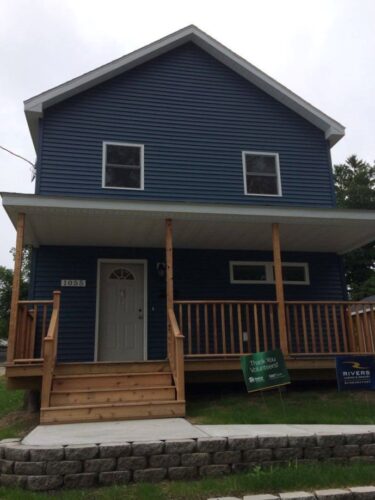 Thank you for your interest in purchasing a Habitat for Humanity home. Since 1976, Habitat affiliates all over the world have helped over 46 million individuals and families achieve strength, stability and self-reliance through shelter. If you dream of becoming a homeowner but haven't found an affordable way to achieve that dream, we may be able to help.
Habitat homes are not free, but they are affordable and low-interest. Each home is newly built or renovated by staff and volunteers to maintain affordability and ensure that homeowners will be purchasing a safe, quality first home. Homeowners work with the affiliates to ensure that they are fully ready for homeownership.
Please review the qualifications for purchasing a Habitat home.
Need for Better Housing
Inadequate, unsafe or very poor conditions or located in an unsafe area
Rent, or contribution currently paid towards rent, exceeds 35% of net income
Other factors demonstrating a need for the type of housing Habitat provides
Willing to Partner with Habitat
Homebuyers work side by side with volunteers to help build and renovate the place they will call home. Some also work toward this requirement by putting in time at their local Habitat ReStore, while others may serve on committees or help out in their local Habitat office.
Future homeowners are also required to attend financial education and budget-planning classes for success in homeownership.
Ability to Pay an Affordable Mortgage
A two-year history of stable income and employment
Ability to cover closing costs and adjustments as well as a down payment on the house
Ability to afford anticipated mortgage payment, including property taxes and homeowner's insurance
Monthly payments for debt cannot exceed 40% of gross income
Bankruptcies must have been discharged for at least two (2) years
Applicants must be U.S. citizens or permanent residents
Applicants will not be approved if they:
Fall outside HUD approved income guidelines/qualify for traditional financing options
Presently own real estate
Have owned real estate within the last three (3) years
Homeownership Application
The application period is currently closed.
Every affiliate of Habitat for Humanity follows a non-discriminatory policy of family selection.
Neither race nor religion is a factor in choosing homeowners families.